So you hit publish on your website – your first blog post – kick back in your couch, and wait for the masses to start pouring in. Only they don't. You refresh your analytics… and the number increments by one visitor. You. You start to wonder where everyone is.
When I first started making money online, I found one of the most difficult parts of growing an online business is driving traffic. If you can master that, you do not need to have any products or a business plan to make money online. If you can drive high-quality, targeted traffic, there will always be ways for you to make money.
I highly recommend using the 80/20 rule in managing your blog or affiliate marketing business. I spend 20 percent of my time creating content that speaks to my target audience in a way that they cannot ignore, that is critical. But, a majority of my time is spent not on content creation. It is spent on what will bring in a steady income, distributing and promoting the articles that are already in my blog.
There are a million ways to drive traffic to your website. You can't possibly do all of them at the same time. This post is not intended to be a step-by-step guide to driving traffic to your website. It is a list of various strategies that I've personally found are most effective. Any combination of which could work well for you to drive traffic to your website. It's up to you to determine which will work best with your niche and target audience. Besides the first few strategies are a must,
Following are 22 strategies that are to proven to help you boost your readership and increase traffic to your blog or website. You don't need to do everything all at once, because you won't have enough time to do so by yourself. The first 4 in the list are a must if you want to build a long-term sustainable business. My suggestion is to select a few that you are most interested in, along with the first 4 strategies, and master those.
The more you post to your blog, the more traffic it will receive per post. Google gives precedence to websites that have new content. If you want to rank high on search pages, you should be posting at least twice per week.
The longer your posts, the more traffic you will receive per post. Google also gives precedence to websites filled with authoritative, long-form content. Lots of websites are just churning out the same 500-word articles filled with the Top 10 Ways to Get into First Class. If you can write an article filled with industry knowledge – things that actually work – and make it longer than that drivel, then you'll easily rise to the top of Google.
In addition, depth will make promotion easier for you. When everyone around you is wielding 500-word toothpicks, and you show up with a 5,000-word in-depth AR-15, people will notice. You will have a much greater chance of using your content to sell, it's more likely that your content will go viral, and you'll easily get a nice search rankings boost.
2. Crush Your On-Page SEO
Your top priority in your SEO education should be to learn the best practices behind using target keywords and phrases in your writing. Obviously, they should be included in your headline, sprinkled throughout the article, and used in your image file names. But other lesser-known best practices, such as making your URL SEO-friendly and using keyword synonyms, can give you a traffic-attracting edge.
There's so much to learn about SEO that it can seem overwhelming. So instead of tackling it all at once, consider installing a plugin to assist you. If you're using WordPress, Yoast SEO works well. Yoast will guide you through optimizing your page, ensuring that your keywords are everywhere they need to be.
3. Find All of the Long-Tail Keywords (Even Ones Longer Than This Title) and Put Them into Your Content
(Note: If you already have a high domain authority [DA], skip to #4 – this does not apply to you.)
Domain authority (DA) is a ranking score assigned to your domain by search engines. The score ranges from 1-100, and it is based on the age, popularity, and size of a website; its purpose is to predict where a site will rank in results pages. The higher is the score the better your Google's ranking will be. Your brand-spanking-new blog will have a score of something like…1. Facebook would be 99. As your traffic grows and your domain ages, and your website expands, your DA score will rise.
Because you have a really low score to start out with, you want to start by targeting hyper-relevant keywords. Don't try to tackle something like "business ideas" – you'll never get above page 79 of Google. Instead, aim for long-tail keyword phrases, such as "best online business ideas to build passive income with low capital required." Once you have achieved authority with those keywords, you can then start targeting shorter keywords.
4. Make Building an Email List Your New Hobby
Just because your visitors are coming does not mean they know who you are. It definitely does not mean they will remember you and choose to come back. Adding a place to sign-up for your newsletter email list at the end of each of your posts can help keep your readers coming back for more. Using a tool like ConvertKit to manage your lists can help you be more effective with your emails.
5. Become a Guest-Poster
Reaching out to people to post on their website sounds intimidating. But remember WIIFM: What's In It For Me. Find related bloggers in your field and reach out to see if they will publish one of your articles on their website. When you do, tell them precisely what's in it for them: more coveted traffic, free content, etc. You will get a lot of rejections, but reaching a brand new audience (for free) can pay off big time.
You may also try posting on a site with an already-established audience, such as Medium or Reddit. Millions of people use Quora to find questions that are related to their niche. If you provide a long-detailed answer as an expert in your field, it could generate hundreds of thousands of page views.
6. Get Those Guest Bloggers on Your Site
While you're reaching out to bloggers to see if they will post your content, ask them to write content for your own site. They will help you promote the guest article, bringing new readers to your site. But don't accept just any content. Google is coming down hard on low-quality guest blogging, so ensure your guest poster creates high-quality, original content.
7. Baby Got Backlinks
Link building, which is just getting other sites to link to your own, will increase your DA, which gets your website in front of more eyes. There are myriad ways to get backlinks, but here are two of my favourite:
– Guest post swaps. Just combine the previous two tips to create a win-win situation. You write a post for someone else's site with a link to your own, and they do the opposite.
– Dead links. There are many tools available online that can help you find articles with "dead links" in them. "Dead links" are links that no longer works. If the links was supposed to go to an article in the same sector as yours, reach out to the owner and ask them to link to your article instead.
8. Build Those Sweet, Sweet Internal Links
In addition to how many sites are linking back to yours, your DA is affected by the internal linking structure of your site. While you are planning the content you are going to create and publish, think of ways you can link it together in a relevant way. Not only will this help your SEO, but it will give the user a better, more useful experience – and they'll want to come back for more.
9. Interview Leaders in Their Field
"But wait!" you sputter. "I can't interview people. That's only for the big guys to do!" You are a big guy now. It would amaze you how many people will be eager to talk to you if you just… ask. Find a few thought leaders in your industry, and send them a simple email requesting an interview. Edit the interview, then publish it to your blog.
The name recognition will enhance your credibility and give you more traffic, and the person you interview will probably endorse or share the interview as well. This process is not for the faint of heart, however. When you begin, you will get rejected – a lot. But success breeds success. Once you have the first interview, the second will be much easier to get.
Pinterest gets a bad rap, but many people have seen great success using the platform. Make sure you have good graphics that accompany each blog post, and post at least 10 unique pins for each post. Like any other social media community, Pinterest is not welcoming to people who spam the site without investing time. Regularly, actively connect with others in your niche in order to see the most benefit from the site.
11. Use Facebook Proactively
Native video is all the rage right now. But thankfully, Facebook is still a great place to post link-free long-form content. As with any social media platform, content is king in term of getting engagement.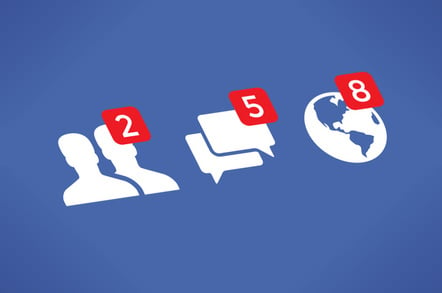 One way to take advantage of the social media site is to find groups that are topically relevant and have active followers. Before you post anything, build a rapport with the community by liking and commenting on others' posts, adding helpful content where possible.
12. Get Your Creative Writing on LinkedIn
Whether or not your content is successful on LinkedIn depends heavily on your niche. But when it works – it works well. As with Facebook and Twitter, share your content from both your personal profile and a company page, and make sure it is link-free (although you can add a link to the content in your first comment).
13. Hit Up the Instagram
Instagram is the self-appointed home of the millennial – and it's growing fast. You have more of an audience here than even on Snapchat. Obviously, you must have high-quality images if you want to gather a following. But the good news is a company in nearly any niche can leverage the platform. To really see success with Instagram, build relationships with influencers in your space. This is actually where I currently get most of my traffic from. Check out my page if you haven't already been a follower @entrepreneurshipfacts
14. Create a Twitter Community
Twitter is an underrated platform for having educated conversations with people in your space. Since it's so conducive to conversations, it should not be ignored. While it takes a greater investment of time, it is a good way to begin building an audience. And having an active presence on Twitter is a badge of legitimacy for your new website or blog.
15. Become an Active Member on Quora
Quora is like Yahoo Answers but much better in many ways. People may ask a simple question, such as: "How can I get quality targeted traffic to my website?" If someone gives an in-depth, witty answer that is helpful to the asker, they will be greatly rewarded.
16. Go Full-on Reddit
Reddit is one of the most capricious platforms of them all. Win the community over, and you are golden. But start self-promoting, and readers will "downvote you to oblivion." The key is striking a delicate balance, investing in the community and developing a rapport with key users before you post any of your own content.
17. Join Online Forums in Your Niche
If Reddit does not work well for you, considering finding and joining online communities in your niche; instead of choosing the relevant subreddit, find a site that is closely related with the niche you are in. The same strategies apply here. You provide people with value, and drop your links only when it's appropriate. It's important not to be overtly self-promotional if you want people to actually click on your links.
18. Get Your Content on YouTube
The majority of web content consumed is videos. In fact, the second largest search engine after Google is… YouTube. If you can write content that is educational or informative, then you can likely shoot a video on it. And if you put it on YouTube, you're likely to find an audience eager to learn.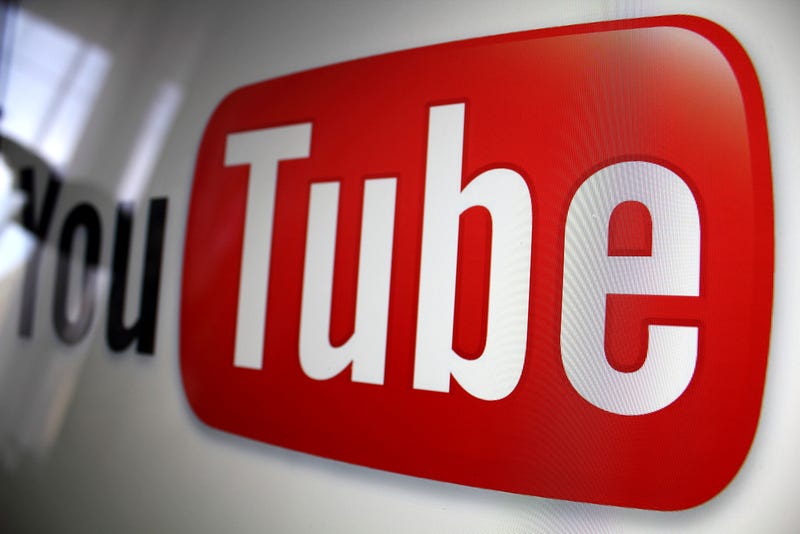 19. Get Everyone On a Webinar
Webinars can also be intimidating. But when they are executed well, they can help you connect with brands and influencers in your niche, as well as generate new leads for you. This strategy is great because each participant will bring a little of their audience with them – so you don't have to do all of the work, but you're almost guaranteed to get a good amount of traffic.
20. Books, Books, Books
Whether it's an e-book, audiobook, or print book, writing a full-length book is a huge project. But once you have it together, you will automatically have a TON of useful information you can share with your followers. Then, you can use the book itself as a huge lead magnet, giving it away to people who sign up for your newsletter. Or you could sell it, driving more passive income for your site.
21. Give It All Away
Everyone loves free stuff… like who doesn't? Counterintuitively, giving stuff away will likely not kill your business; often, it's exactly what your business needs to thrive. Before you go just giving something away, make sure it's something your specific audience will appreciate getting. It could be an e-book, a mini-course, a downloadable template, or an e-guide. If your audience sees you providing them with value, they will be much more likely to sign up to get more.
22. Make the Most of Paid Advertising
Paying for traffic is obviously not the most ideal way to get it. But if you are directing visitors to a finely tuned landing page that converts well – whether to an email sign-up or a purchase – then it can be a lucrative investment. Just make sure you are getting a return on your money before you begin to scale up your paid advertising spend.
And that's it! If you can just master a few of these, then that's more than enough for you to starting earning some serious cash from your website.
Is there a strategy that is working really well for you but not on this list? Comment below. I'd love to hear it!